Effective cybersecurity starts with a proactive strategy.
Effective cybersecurity starts with a proactive strategy.
Cybersecurity Considerations For Knoxville and Tri-Cities Businesses
When was the last time you reviewed your cyber security? Things can change very quickly regarding threats, hacks, and protections, so getting an up-to-date evaluation is probably a good idea. As you research cybersecurity services in Knoxville, the TriCities, or elsewhere in our region, here are a few critical things to consider.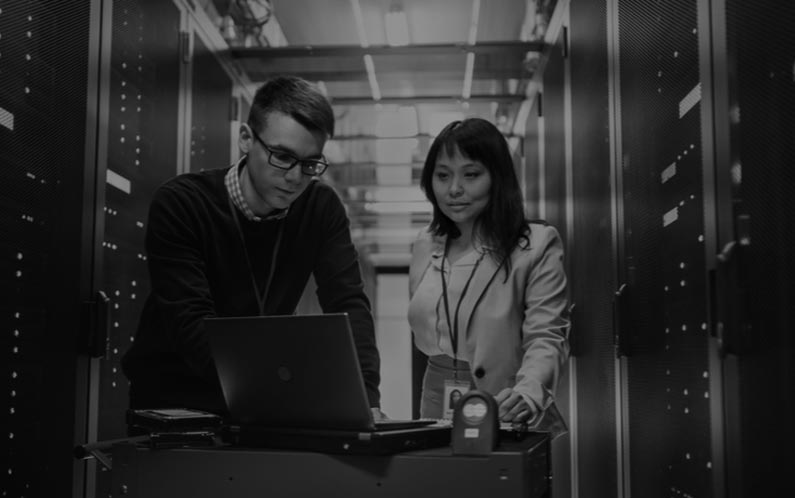 1. Outsource to expert teams and partner with reliable vendors
Ensuring that you and your vendor are on the same page is critical to having a successful cybersecurity plan because it will mean that they listen to your needs and invest in your business. You vendor should be doing everything they can to minimize your exposure, including risks posed by the biggest threat to cybersecurity — your own employees. Having a systematic approach to onboarding and offboarding employees, as well as ways to help train your staff, is critical to an overall strategy.
Always, always do the update — it's usually the most advanced protection tool you have. A qualified cyber security team can also help make staying on top of updates easier. You'll gain a lot of peace of mind having security professionals proactively monitoring your network and managing all your security updates and patches. And don't forget about the management of your firewalls and Backup and Disaster Recovery (BDR) solutions.
3. Address issues immediately
Your operations and theirs are important. How does your business work, and how do you need to communicate, collaborate, and coordinate with your vendor partner? Some companies will force you to email all support requests in or enter them through their online portal. Others offer a phone call option. Be sure to ask how you communicate issues with them. Do you have remote locations and how do they communicate? These are some questions you should be asking.
We're ready to help you work smarter.
Call us at (865) 524-1124 or use this contact form. Let us know what you'd like to know more about and one of our experts will be in touch with you soon.
How will your business fare against a cyber attack?
How can you protect yourself from those suspicious phishing emails? How do you keep hackers out of your website? How can you protect your clients' sensitive data? Your cybersecurity is only as strong as its weakest link. Ensure your IT infrastructure and data is safeguarded against threats, and also have the right policies and procedures established to respond to attacks.
What does Cybersecurity do?
From identifying network security threats to data protection, web/email security and data encryption—we'll help you develop and implement the right solutions to keep your data safe, secure and private.
Centriworks will provide a cybersecurity program to deliver multi-layer protection, detect vulnerabilities, and protect your most critical business information. We seek to identify potential threats that could be posed and take proactive measures of prevention, prioritizing security risks before they become a problem.
We offer extensive cybersecurity services from certified professionals in Knoxville, the TriCities, and all over East Tennessee. We are the only locally-based technology company in the area with a Certified Information Systems Security Professional (CISSP) on our team.