We are each other's Raving Fans, and we can be yours, too!
Established in 1964, we're locally owned, nationally recognized in our industry, and driven by excellence.
We continuously strive to serve as leaders in providing innovative business technology solutions and giving back to our community. We love working together as ONE TEAM to create Raving Fans among our clients and within our company.
If you're looking for a challenging, enriching position, we invite you to apply to our forward-thinking, friendly technology solutions team.
BENEFITS:
• Salary plus commission
• 401K Plan
• Full benefits – Medical, Dental, and Vision
• Phone
• Career growth opportunities
• Paid Training
• Best-in-class sales training
• Scholarship opportunities for children of employees
• Volunteer opportunities within our local community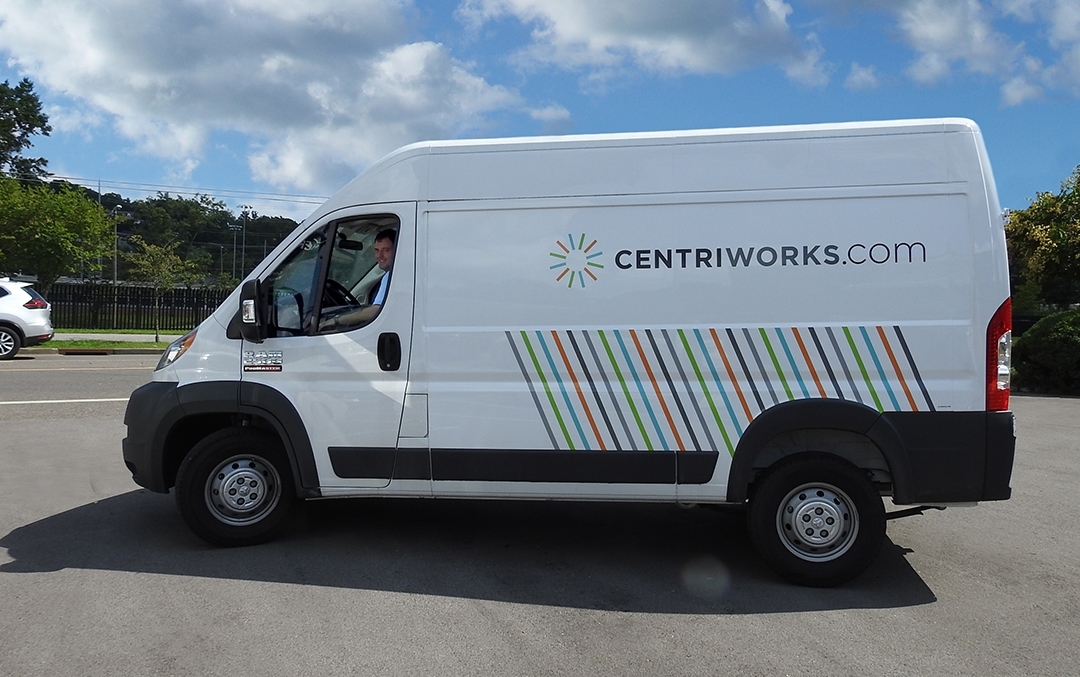 Are you a confident, self-directed individual looking to join an elite team? We're looking for experts who know that our success is achieved by solving real-world problems for our clients with integrity, tenacity, and fresh thinking.
A career with Centriworks is:
• Impactful
• Recognized
• Rewarded
• Supported by a team!
We currently have opportunities available in our IT, Sales, Support, and Administrative departments. If you're interested, see the list of open positions and start the application process here: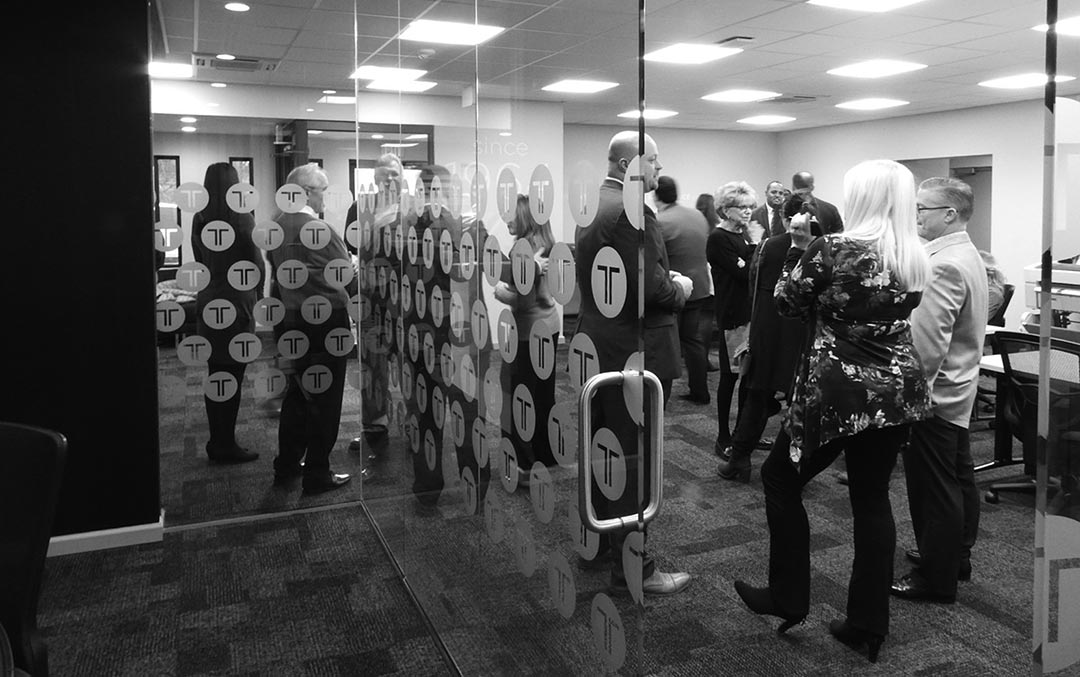 Tailgate Party on UTK Campus
When I was looking for a career right out of college, I wanted to find a place I could spend at least 5 years. 15 years later, I am still here. What I didn't know then was that I would find a second family. That kind of atmosphere and culture, I believe, is unique and gives a deeper meaning to the word "Team," because we are more than a team. That wasn't something I was originally looking for, but it has become the best part of the job.
Outside economic challenges have popped up over the years as they have everywhere, but our leadership has always been willing to make adjustments, so the employees didn't feel the pain. I can also look back on many fun times at company tailgates, end of year parties, volunteer opportunities and sales incentive trips that have made the good times far outweigh the more difficult seasons. I'm glad I chose Centriworks back in 2007. It has provided a good living for my family and helped me to grow into who I am today.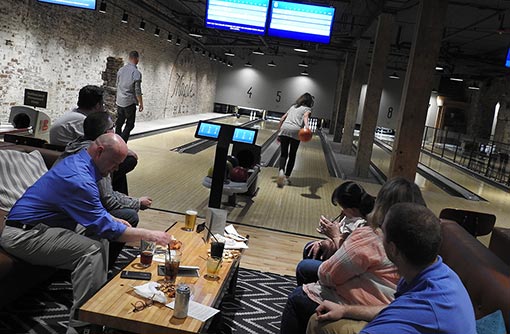 Bowling Night at Maple Hall
I'm proud that I recently celebrated my 32nd year at Centriworks — well over half my life! Over the years, my job has grown with new and expanded responsibilities. I'm thankful to work for a forward-thinking organization that welcomes new technology and ideas. I appreciate the opportunities and the flexibility in my work. One of my daily goals is to show care and commitment, not only to our clients, but to my fellow employees as well.
I've been blessed to be a part of Centriworks and the people here are more than just fellow employees. I've formed great friendships with many wonderful people and in today's world, that is unique. I am a relationship-type of person and I love getting to know people. We all need support and I strive be an encouragement to my team and those around me. I volunteer quite a bit on a personal level and Centriworks encourages that as well on a corporate level. We have a strong community presence and are very involved with nonprofit organizations, fundraising events, etc. I'm happy to be a part of an exceptional organization that truly cares.
Volunteering with Boys & Girls Clubs
In my experience, I've seen that Centriworks attracts and hires people who give the company a competitive advantage and contribute to our success. We foster a team-oriented environment that values achievement and respect for fellow employees. After 30 years of employment, I'm still excited to get up and go to work at a company that empowers me to help clients and encourages employee achievement. I'm proud and humbled to work with such incredibly talented people and I'm thankful for the opportunity to contribute to our continued success.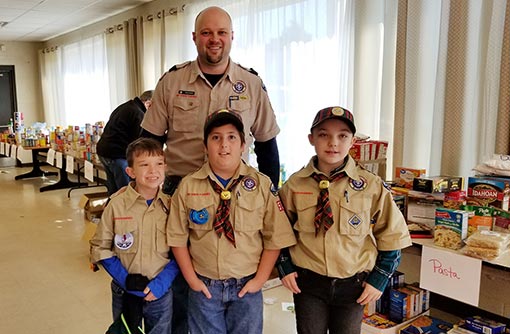 Volunteering with Scouts Food Drive
I work for an incredible company! In my 21 years here, I've seen and experienced excellence and generosity to both employees and clients. On a daily basis, my coworkers have strived to help me take care of clients with quick responses and solutions worked out in moments, all with willingness and kind regard. Our communication has always been fast and helpful… that allows me to respond promptly to our clients.
We have regular team gatherings and receive acknowledgement on a regular basis for work well done. Centriworks is more than a job or a place of employment, it's a company who treats their employees, clients, reputation and work ethic with the highest regard. I'm proud to be part of this team!
Transparency in Coverage
Our employer-sponsored medical insurance plan is administered by Cigna and the Transparency in Coverage information can be found at this link: https://www.cigna.com/legal/compliance/machine-readable-files
This link leads to the machine-readable files that are made available in response to the federal Transparency in Coverage Rule and includes negotiated service rates and out-of-network allowed amounts between health plans and healthcare providers. The machine readable files are formatted to allow researchers, regulators, and application developers to more easily access and analyze data.